July 29, 2021
CALL FOR A SUSPENSION of NOAA'S SHASTA RIVER "SAFE HARBOR" AGREEMENTS AS STATE INVESTIGATES ABUSE OF RIPARIAN WATER RIGHTS
Self-proclaimed "Sustainable" Beef Producer Novy Ranches Served with Notice of Violation
Grenada Novy May be the 'Tip of the Iceberg' – Full Review of Shasta River Riparian Water Rights Claims Needed
Yreka, CA – On July 27th the State Water Resources Control Board released its Report of Investigation in response to complaints, filed by Friends of the Shasta River in January, 2021, over an apparent abuse of riparian water rights in the Shasta River on the Grenada Novy Ranch. The investigation by the State Water Resources Control Board has confirmed that Novy appears to be abusing their Shasta River riparian water rights. The ranch has been sent a Notice of Violation requiring a response within 30 days.
Novy Grenada Ranch is one of fourteen entities recently enrolled in a "Safe Harbor Agreement" through the federal National Marine Fisheries Service (NMFS). The program lets irrigators off the hook for killing threatened coho salmon through their irrigation and other ranch operations as long as they are engaged in defined activities aimed at improving conditions in the Shasta River. Many of these activities will only be done with the infusion of large amounts of public funding rather than being paid for by the ranch owners themselves, but in all cases the safe harbor activities covered have to be legal, especially taking water from the river.
NOAA/NMFS staff were aware of potential issues on this ranch before endorsing a request for over $3 million in public funds for Novy Grenada Ranch in 2017. Then, despite receiving detailed information about the specifics of the riparian issue during the public comment period in 2020, NOAA/NMFS chose to include the ranch in its new Safe Harbor program
without requiring any confirmation of the validity of the claimed riparian rights other than "self certification".
In light of this disturbing development, Friends of the Shasta River is calling on NOAA/NMFS to immediately conditionally terminate Novy Grenada Ranch from the Shasta River SHA program, and to suspend its Enhancement of Survival Permit, pending final resolution of this matter and for NOAA/NMFS to suspend the overall Shasta River SHA program until such time as there has been a proper verification of the riparian water rights of all SHA participants and it is determined that they are all operating legally.
Friends of the Shasta River says "With an unprecedented diversion curtailment looming over irrigators in the Shasta Valley some weeks from now, this is an extraordinary development. The SWRCB report indicates its firm belief that a single irrigator is claiming substantial riparian rights where, for much of its irrigated land, no such right appears to exist. With junior legal water users curtailed almost every year and even never before touched senior users facing cutbacks this year, this situation cannot be tolerated. Illegal use of water should be the first place to look to be cut back."
According to comments submitted to NOAA/NMFS by a coalition of tribal entities and salmon advocates in early 2020, there also appear to be issues with the claimed riparian water rights of other Safe Harbor participant ranches in the Shasta Valley.
David Webb, a FOSR board member commented, "It is especially disturbing that, up to this point, this abuse of riparian water rights has been ignored, ratified and endorsed by NOAA/NMFS in a flawed and deceptive process that was supposed to protect fish, not illegal water use. It also appears this may be just the 'tip of the iceberg' regarding the abuse of the Safe Harbor process. A full review is warranted."
Bruce Shoemaker, another FOSR board member, noted, "It should not take the intervention of a small volunteer organization to undertake the type of due diligence that should have been carried out by NOAA/NMFS in the first place, in advance of approving SHAs, issuing permits and endorsing public funding, for an entity with known issues of concern,"
Contact: David Webb, dave.webb@shastariver.org, 530-926-2460
###
---
Press Release July 8, 2021
SHASTA RIVER AGAIN PUMPED DRY PENDING MINIMUM FLOW ORDER
State Agencies Move Slowly Despite Unprecedented Emergency Situation
Large Agricultural Interests Disregard Growing Concerns for the River–Days after Claiming "Voluntary" Restoration Measures Will Suffice
Yreka, CA – Irrigation pumping over the Fourth of July weekend culminated in drying up the Shasta River on Tuesday, July 6th (see photos below). Flow at the Yreka measuring gauge bottomed out at 3.51 cubic feet per second (cfs), a historic low that likely consisted of little more than treated outflow from the Yreka sewage plant located just upstream of the gauge on Yreka Creek.
This is another in a series of repeated dewatering events this summer that is putting the survival of already threatened and vulnerable Coho salmon, as well as other over-summering species such as Pacific Lamprey, at severe risk. It is also enormously harmful to the ecosystem supporting Chinook, Steelhead and other aquatic species.
This new dewatering also follows on the heels of a plea by California Department of Fish and Wildlife (CDFW) asking the State Water Resources Control Board (SWRCB) to curtail agricultural water use through emergency minimum flow orders. This summer's series of historic low flow events, along with increasing public attention and concern, motivated this unprecedented attention by California's natural resource agencies and the pending order.
At a July 1st SWRCB meeting, held to gather public input, several irrigators and Siskiyou County Supervisor Brandon Criss opposed an emergency minimum flow order in favor of continuing a voluntary approach to agricultural water use. This new, unprecedented low flow event suggests that this voluntary approach is not working.
"While voluntary measures are attractive to many parties, the sum total of measures already implemented and proposed will not come close to being sufficient to ensure the survival, much less recovery, of threatened Coho and other vulnerable species in the Shasta" noted retired CDFW biologist, Bill Chesney.
Bruce Shoemaker, a Shasta basin property owner and Friends of the Shasta River member, stated: "For far too long, State and Federal agencies responsible for protecting our public trust resources have stood by, seemingly paralyzed into inaction by the pretense that voluntary curtailments will bring the flows to the Shasta that fish need to survive and recover. We welcome CDFW's long overdue recognition that minimum flow requirements must be established. But this is an emergency—enough is known about the severity of this crisis for the Water Board to act now–not two thirds of the way through this year's irrigation season".
Andy Marx, Friends of the Shasta River's board president added, "This is another severe setback for the State and Federal agencies trying to avoid a fish extinction disaster. This incident deserves to be the last straw for a sole reliance on the voluntary approach and must lead to an immediate minimum flow order–at this point that's the only thing that's going to save the Shasta salmon".
# # #
Background:
The Shasta River flows from the base of Mount Shasta north to the Klamath River near Yreka, CA. While small in size, it is mighty in terms of its proven ability to produce wild salmon. Despite decades of use and abuse, the Shasta continues to annually produce between one third and half of the wild salmon in the Klamath Basin. In many years the numbers of wild salmon in the Klamath River determine how many salmon overall will be harvestable by fishermen from Monterey to the Columbia River. Salmon harvest management is predicated on protecting wild salmon stocks, not on how many hatchery fish are in the ocean. Coastal and tribal fisheries have collapsed as fish are dying in the river because of the sub-optimal conditions they face.
While this year's drought is particularly acute, poorly regulated and excessive irrigation diversions occur every summer resulting in flow levels far below the emergency flow minimums recommended by CDFW this year. Low flows and consequent warmer waters have undoubtedly restricted cold water habitat required by threatened Coho, as well as other species, returning to and living in the Shasta.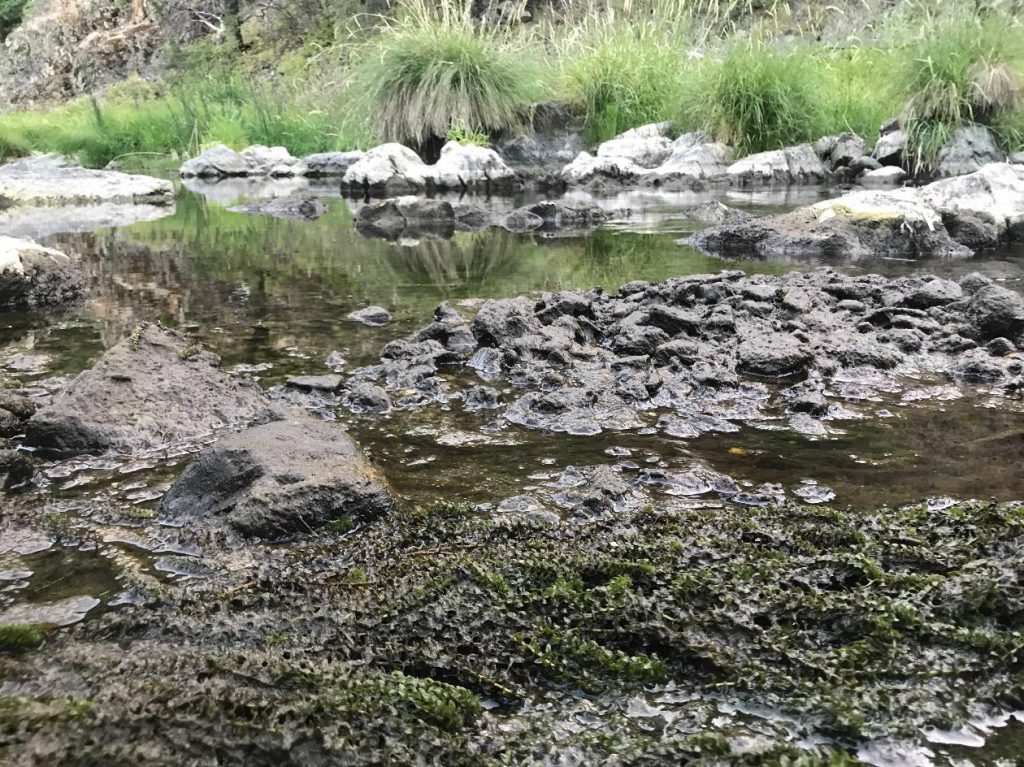 For a more detailed account of the earlier Shasta River dewatering event and information on how to help visit: https://www.shastariver.org/about-us/
For More Info: Nick Joslin, Board Member, 530-905-0264 <nicholasjoslin@gmail.com>
Andy Marx, Board President: 530-925-1291 <fishon.96067@gmail.com>
Jefferson Public Radio's brief piece on June 9, 2021
The Times Standard article on June 7, 2021
Here's a May 2021 radio show giving a lot of Shasta River background and updates
Interview with FOSR president Andy Marx, Fisheries Biologist Bill Chesney, and Shasta River restorationist Dave Webb