Huge thanks from the coho and from all of us at FOSR to all of you who sent letters to CA Fish & Wildlife
October 27, 2021

Tina Bartlett
Regional Manager, DFW Region 1
Tina.Bartlett@wildlife.ca.gov
Dear Ms Bartlett,
I've recently been learning more about the Shasta River and its importance to salmon, especially as one of the most inland streams in California that can support coho populations.
And I've been hearing about the National Oceanic and Atmospheric Administration (NOAA) sponsored Safe Harbor program.
From what I'm learning I'm concerned that "Safe Harbor" can't save what few coho remain in the Shasta River.
I don't understand why a program intended to save a species on the brink of extinction would fail to base ongoing actions on monitoring fish numbers and juvenile survival at the site. Or why it would avoid a program review for 5 long years, when the species struggling for survival has a 3-year lifespan. Or how such a program could consider relying on the landowners for all data— we've all heard of the fox guarding the henhouse.
With the low and declining numbers of juveniles being produced and correspondingly low numbers of returning adults annually in the Shasta, and absence in the watershed of adequate summer rearing habitat, this program will fail to protect cohoadequately to rebuild the population.
I strongly feel that the State of California should hold back on any endorsement, notice of concurrence with the California Endangered Species Act, or even preparation of 1600 agreements modeled on the Safe Harbor activities. I urge you to endorse only what the coho and other aquatic species actually need.
I sincerely ask you to retain the state's full oversight, and assure protection of this and other species we all own. They're all part of our California heritage.
cc:
Mr. Wade Crowfoot, Ca. Natural Resources Secretary: wade.crowfoot@resources.ca.gov
Mr. Joseph Croteau, Yreka area DFW manager: joe.croteau@wildlife.ca.gov
Mr. Barry Thom, West Coast NOAA Regional Administrator: barry.thom@noaa.gov
Groundwater Plan action Oct. 26, 2021
please see SGMA Update on our Projects page
---
---
---
Alert for June 3, 2021
Over the Memorial Day weekend, our science team watched as the Shasta River was very nearly dried up as a result of excessive irrigation diversions following an orchestrated and poorly implemented "pulsed flow" meant to provide a temporary surge of water through the river in order to "flush" vulnerable salmon out of the Shasta and down into the Klamath River. Today (June 3) we are once again observing extremely low flows in the river with the flow measuring gauge at Montague showing a flow of less than 4 cubic feet per second. This is putting the survival of already threatened and vulnerable Coho salmon at risk and is also harmful to all other fish and aquatic species.
We are now asking for your help in contacting state agencies to support our efforts and restore adequate and reliable flows to the Shasta River. You can do this in two ways:
Write to the Secretary of the State Water Resources Control Board Jeanine.Townsend@waterboards.ca.gov asking that your email be distributed to all board members and ask them for two things–
to take immediate action to ensure sufficient instream flows for Coho Salmon survival and recovery right now
and to initiate re-adjudication to include a permanent dedicated instream flow provision.
Without re-adjudication to clean up the water management mess, this will continue to happen. Please also cc the North Coast Regional Water Quality Control Board at commentletters@waterboards.ca.gov
2. Submit an online complaint to the California Environmental Protection Agency (CalEPA). Go to https://calepacomplaints.secure.force.com/complaints/Complaint
Select Water
In the field for "Complaint Description" explain that unmonitored artificial flow manipulations on a river with known endangered species should never be done without strict scientific oversight. You can also add that the fish are already experiencing one of the worst water years on record and that no unproven techniques should be used that could increase the mortality of endangered species.
Location should be Shasta River
You do not need to include a responsible party
Your "water" concern should be Water Quality and Water Rights and you should write Shasta River for affected water source, Klamath Watershed, no parcel number is needed
Date of occurrence May 29, 2021 and select ongoing occurrence
You can submit anonymously or leave your email and information where the state may update you on your complaint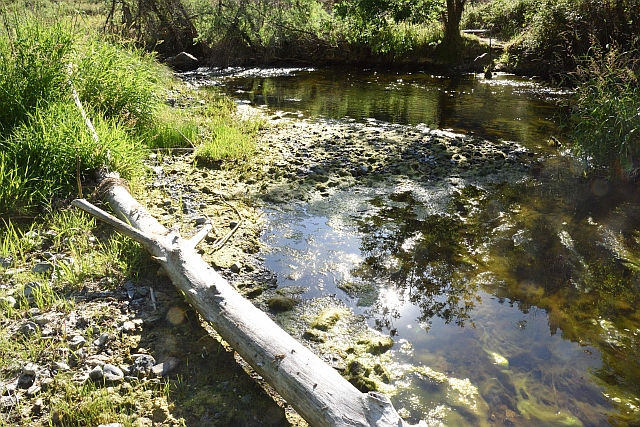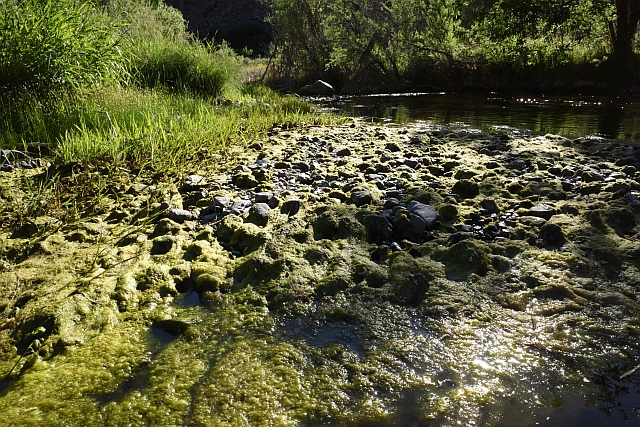 More info:
Here's our letter to the State Water Resources Control Board, with much more detail